So you've just got yourself that awesome new juicer but with so many different possibilities, what are the best ingredients for juicing? Let's take a look at some of the best ingredients and then look at some recipes.
Best Ingredients For Juicing:
Before we get into our favourite recipes, lets take a quick look at some of the best fruit and vegetables for juicing. When it comes to squeezing juice, not all produce is created equal and some types are certainly better than others.
Best Fruits For Juicing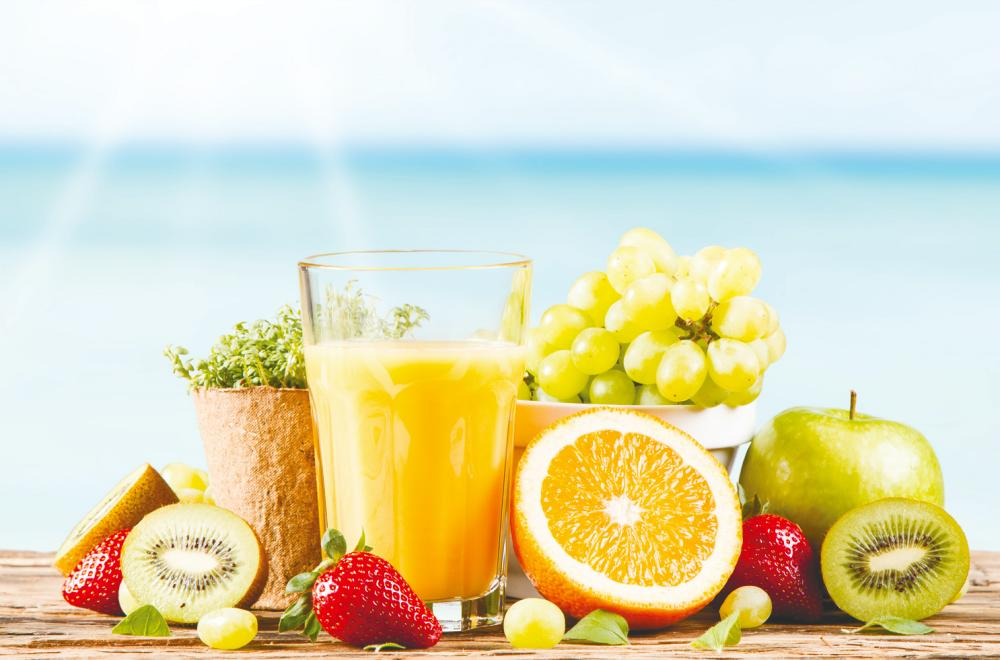 Apples
Pineapples
Oranges
Limes
Lemons
Best Vegetables For Juicing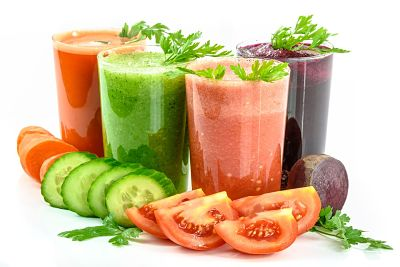 1 – Apple, Carrot and Ginger juice
This gets our number one pick for the best juicer recipe as it combines readily available, low cost fruits and vegetables for a really great taste.
The apples (we recommend royal galas but feel free to experiment) give this juice a sweet get tangy flavour which blends perfectly with the sweet and mellow flavour of the carrots .
This hearty beverage would be good enough without ginger (and some may prefer it this way) but we think this is what gives this juice it's x-factor. Ginger brings out the flavours in the apples and carrots perfectly whilst awaking your senses.
This recipe is perfect at anytime of day but especially good in the mornings as it can kickstart your system.
Ginger has been used for culinary as well as medical purposes for thousands of years. It is thought to help with alleviating inflammation, pain and nausea.
We especially like this recipe during the winter as ginger helps to keep you warm, it is a diaphoretic meaning it promotes sweating.
Ingredients
1 Apple, peeled or unpeeled depending on preference
3 Large Carrots, scrubbed thoroughly
10g of fresh Ginger, unpeeled
Method
Combine in machine, juice away and enjoy
2 – Strawberry and Lime Juice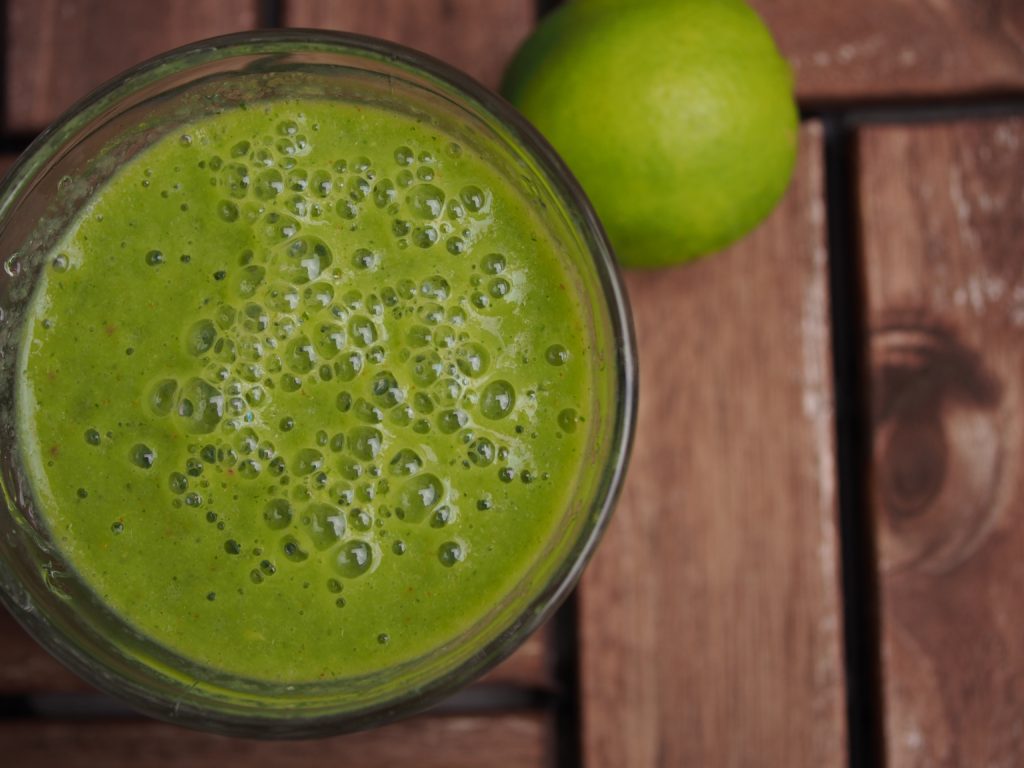 Strawberry and lime headline this act but are backed up by a stellar supporting casts combining kale, spinach, apples and mint.
This is one of the most delicious juice recipes around, full of heavy hitting vitamins and nutrients.
The strawberries, lime and apples are packed full of immune boosting vitamin C, perfect for those long winter months spent battling away colds.
These are complemented by the high levels of vitamins A as well as C found in kale and spinach.
If that wasn't quite enough punch for you, this recipe also comes equipped with a full dose of potassium which is great for fighting fatigue and maintaining healthy blood pressure levels.
Ingredients
1 peeled lime
1 large Granny Smith apple (peeled or unpeeled, depending on your preference)
3 mint bunches/stems
8 strawberries
4 kale leaves
1 cup/serving of spinach
Method
Combine in machine, juice away and enjoy
3 – Apple and Pineapple Juice
The great taste of this juice recipe is only surpassed by its wholehearted goodness and nutrient rich blend. This healthy mix combines apple, pineapple, cucumber and lime for a great all-round flavour.
Pineapples are high in manganese which helps the body regulate calcium absorption, metabolism and bone formation. They are also rich in vitamin C giving you a welcome boost to your immune system.
The pineapple in this recipe provide a rich sweetness to the flavour that is well complemented by the slight tanginess of the gala apples.
The cucumbers help to give the juice a mellowness whilst packing it full of anti-oxidants and lots of nutrients including vitamin K which is vital for blood clotting meaning it helps wounds heal properly.
Ingredients
1 peeled lime
1 large Granny Smith apple (peeled or unpeeled, depending on your preference)
Half a large unpeeled cucumber
1 cup of peeled and cubed pineapple
Method
Combine in machine, juice away and enjoy
Check Out: Adding More Veg And Fruit in Diet in 5 Easy Ways!
---
As an Amazon Associate I earn from qualifying purchases. This does not affect how much you pay for the product.