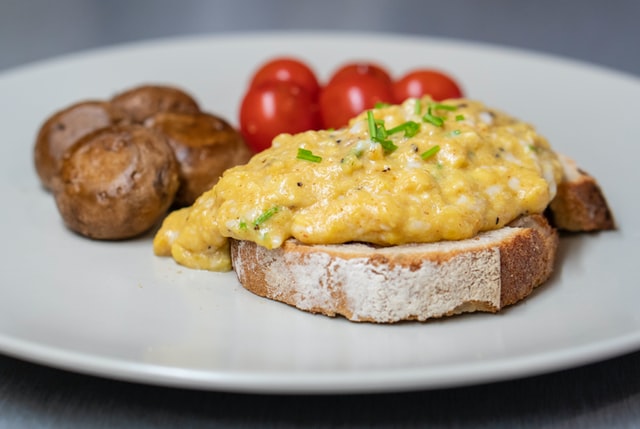 Learning to cook scrambled eggs in microwave will make your life easy! One of the best things about eggs aside from the fact they're so delicious is the fact that they can be very convenient to cook. This is even more so the case when it comes to microwave cooking eggs.
By cooking your eggs in the microwave, you can make them even more straightforward but still retain the great flavours.
Below we'll take a look:
Advantages of cooking eggs in Microwave
Disdavantages of cookings eggs in Microwave
How to cook scrambled eggs in the microwave
Some Tips
Possible accessories
Advantages of Cooking Eggs in Microwave
Let's take a quick look at why you may want to consider using your microwave to cook scrambled eggs.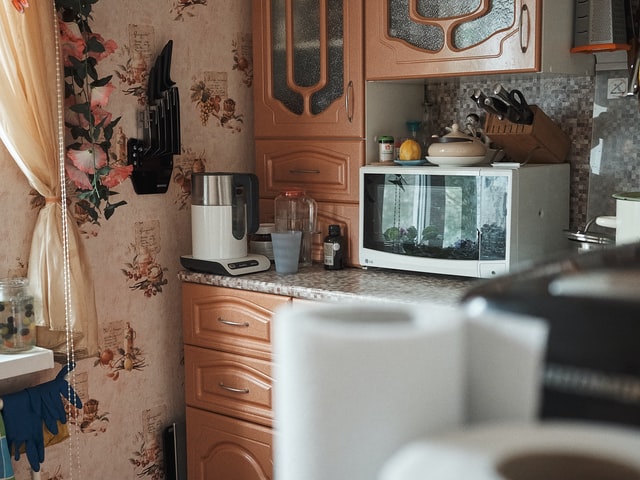 Convenience
We've alluded to it already but making eggs in the microwave can be very convenient as it keeps everything minimal and takes care of the cooking for you. Typically you can use one microwave suitable dish to crack the eggs, mix them and then cook them making it super easy to get the job done. Because of this convenience it means you can make your eggs at home or in the office – anywhere there's a microwave.
Save Time On Cleaning
As you can get away with only using one dish and a fork to crack, mix and make your eggs, you end up saving time that you would otherwise spend on washing dishes. Cooking eggs on the stove means you need a mixing bowl as well as a frying pan.
Results Can Be More Precise
Another benefit of using the microwave rather than the stove for microwave cooking eggs (scrambled and omelette) is that you are likely to have less variation in your results. As long as you have the right amount of milk for example in your scrambled eggs and choose the right power settings and time, you're likely to find very similar results every time you cook. This is not always the case with cooking on the stove.
Disadvantages of Cooking Eggs in Microwave
Let's have a brief look at some disadvantages of microwave cooking eggs
Browning Your Eggs
If you like your eggs (scrambled or omelette) to have a nice tinge of brown after they've been gently fried with some olive oil then microwave cooking will not be for you. When microwaved, scrambled eggs and omelettes will come out distinctly yellow, so if that golden brown tinge and taste is important to you then it's not the way for you.
Soggy Eggs
Another issue with microwave cooking eggs is that it can be very easy to end up with soggy eggs. This is especially true with scrambled eggs if you end up putting a little too much milk into the mix. It can be difficult to dry out the liquid without spoiling the taste of the eggs.
Note: You'll notice we only mention microwave cooking either scrambled eggs or omelette – we would not recommend any other type of eggs in the microwave. Any eggs made in the microwave should ideally be cracked and mixed to avoid any build up of pressure inside the eggs.
How to Cook Scrambled Eggs in Microwave
Ingredients
Step 1: Use Cooking Oil Spray to spray microwave-safe container. If you dont have Oil spray then just drop 2 tbsp oil in the container and spread on the surface with the spoon or heat-resistant Silicone Spatula.
Step 2: Whisk egg, milk, salth and pepper in a container and place in microwave.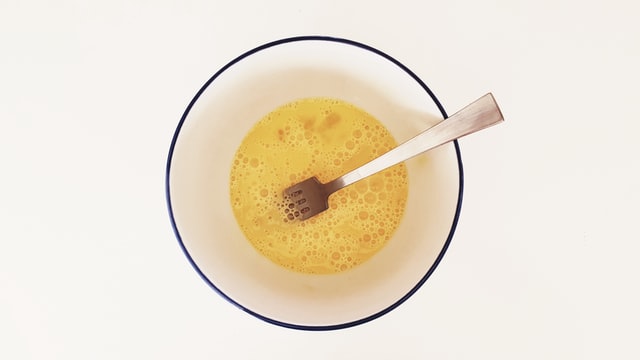 Step 3: Microwave on Medium-High heat for 1 minute 30 seconds to 1 minute 45 seconds. Stop microwave, Stir multiple times during cooking and resume until cooked.
Step 4: Once cooked. Stop microwave. Take out container and let it stand for 30 seconds to 60 seconds before serving it. Sprinkle additional salt or pepper Eggs according to your taste. Eat with sausages or slice of bread.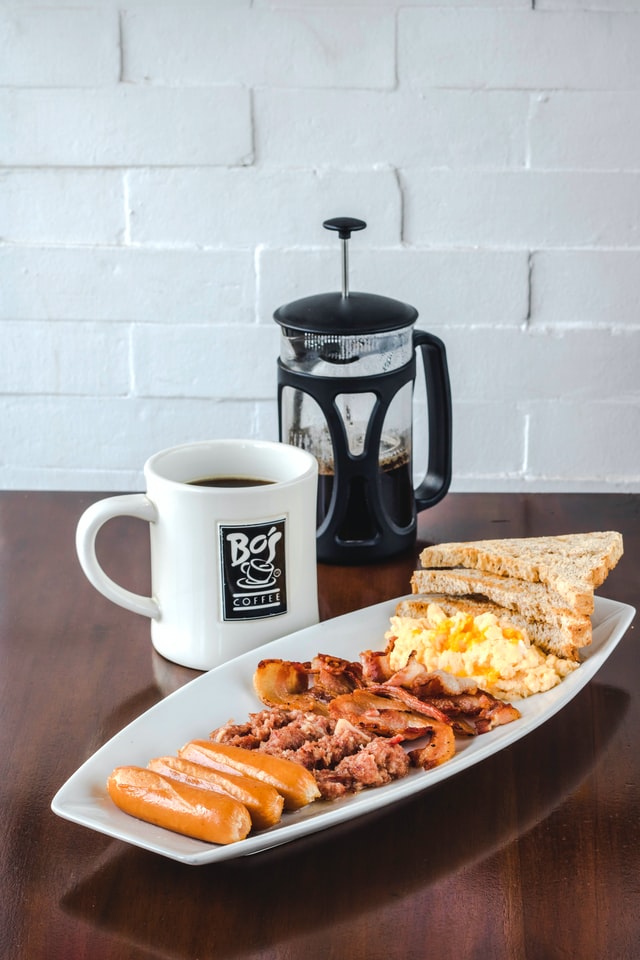 Some Tips
Choose a good quality flatbed microwave. Checkout our detailed article on flatbed combination microwaves.
Choosing a rounded-container will give a good shape to your eggs. Dont forget to check our recommendations.
Since eggs overcook easily, or can become rubbery if slightly overcooked in microwave. To avoid, undercook eggs slightly and give some standing time outside microwave to complete cooking.
You can add cheese, slice of cooked sauges or chopped fresh herbs in the scrambled eggs mixture before cooking.
If you are making an egg omelette, and has added some vegetables like onion or chilies and tomatoes, cooking time will increase, we'll share a separate recipe for that, so stay tuned!
Possible Accessories
Don't worry if you don't have all these tools in the kitchen. You can cook eggs in a deep plate or bowl (ceramic or glass). However, these things come handy if you have them and can be very useful in daily cooking.
Here's the list of items we recommend to use;
Heat-Resistant Silicone Spatula
Microwave-safe Container (we'll recommend buying a glass container as they are 100% safe and avoid buying a plastic container).
Oil Sprayer