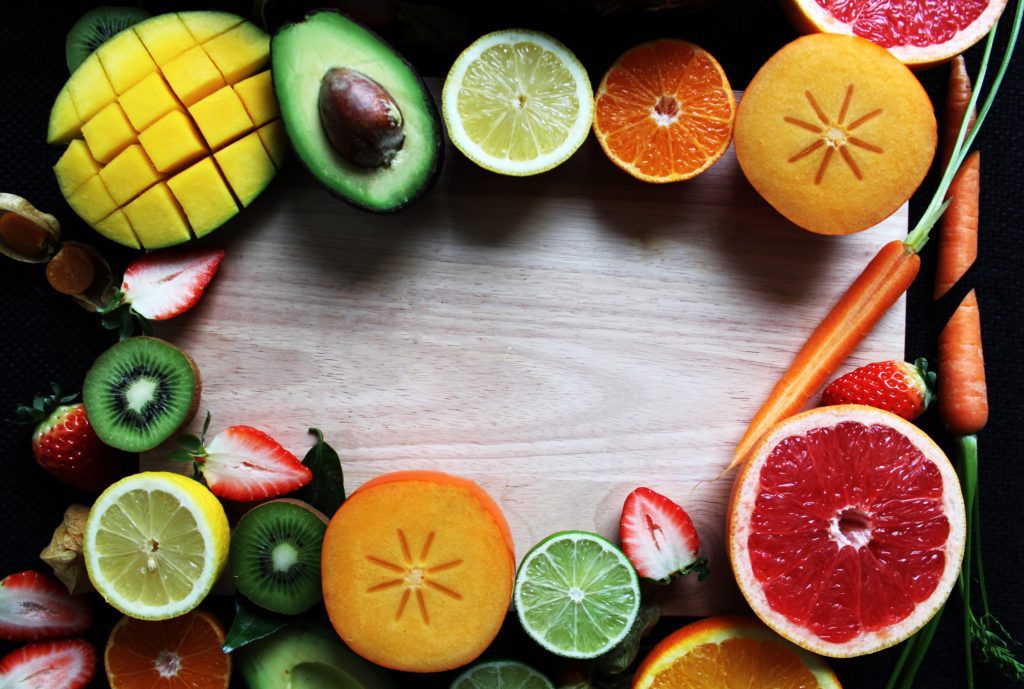 Have you been doing it? You know you should? Have you been having your 5-a-day? Okay forget it; have you even been having your 1-a-day or 2-a-day?
If you're anything like most of us the answer is probably "no" and at best "maybe". We all know we should do it, even if we don't necessarily agree with the "5-a-day" principle, we know that we probably should be eating more fruit and vegetables. But you might be thinking how can I add more fruit and veg to my diet?
It's quite easy to fall into that pattern especially if you have a full working week to contend with and/or children to look after.
How Can I Add More Fruit And Veg To My Diet?
But in any case, the fact is the more fruit and veg we can squeeze in the better. So what are the best ways to eat more fruit and vegetables without having to put too much effort in? You're in luck as we've put together the list of the top 3 best ways to eat more fruit and vegetables :
1 – Make More One-Pan Dishes
One of the easiest way to eat more vegetables regularly is to do more one-pan dishes and chuck as many in as possible.
So for example you could do stir-fried noodles and chicken or prawns then throw in just about any vegetable that takes your fancy – sweetcorn, peas, peppers, spinach, mushrooms. The choices are considerable and you get to throw all of them into one dish. Not only will it be tasty ? (when cooked right of course) but you have the added benefit of getting your 5-a-day without too much effort.
As well as one-pot dishes like stir fried noodles and rice you could also look at throwing in a whole bunch of veg into a oven tray and then topping it with olive oil and seasoning. This makes a great accompaniment to most dishes and is another easy way to get your daily quota.
2 – Get Your Soup On
We're particularly fond of making soup as a way to get more veg into your diet as it's so easy. With most soups all you need to do is peel the vegetables, boil them in some water, mix in your favourite seasoning and then blend it all together.
What makes this an effective way to get more veg in your diet is the fact you can combine lots of different vegetables for great tasting soups whilst getting you maximum nutrition. For example one of our favourite recipes combines butternut squash, sweet potatoes, onion and garlics. With a recipe like this it's quite easy to experiment and add in your own variations for example spinach or ginger.
What makes soup so effective and convenient is the fact you can easily make a large amount and freeze some of it to use when you don't have time to make dinner or can't think of how to work in a healthy option into the mix.
3 – Start Juicing
One of our favourite ways to get more natural fruit into diets is to start juicing. Making your own juice is a great way to ensure you get the nutrients and vitamins you need. In addition when you start it's very likely you will give up or, at the very least, reduce the processed juice you may be consuming.
In a similar fashion to soup, it's very easy to make large quantities of juice and keep some for a few days to use when you have less time.
Another reason why we're big fans of juicing is that you can easily rack up your 5-a-day quota on a juice recipe. For example apple, ginger, carrots and spinach combine to make a very tasty and nutritious juice.
Conclusion: How Can I Add More Fruit And Veg To My Diet?
These are just some of the ways you can use to get more fruit and veg into your diet but there are lots of others. We'd love to hear your thoughts on these ideas and any others you've tried.