Microwaves cooking recipes can get a bad rep sometimes for making uninspired and sometimes soggy meals. But now often equipped with the latest applicable technologies, microwaves can often present a convenient and tasty way to make food. This is certainly the case with the best offerings available in flatbed combination microwaves. That's why we've taking a look at microwave cooking recipes and found 3 surprising tasty recipes.
What type of food can I cook in a microwave?
In years gone-by this question would have had a relatively limited answer. At least if you wanted to cook food well. They were only some dishes that translated well into a microwave. Things like jacket potatoes which were easy and low risk would be considered microwave staples.
However, today as technology has moved on it has meant that the range of foods that can be cooked to a high quality has increased. Combination (or "combi") machines, often bringing together microwaves with ovens, grills and in some instances steam cooking have opened up the game.
3 Best Microwave Cooking Recipes:
1 – Scrambled Eggs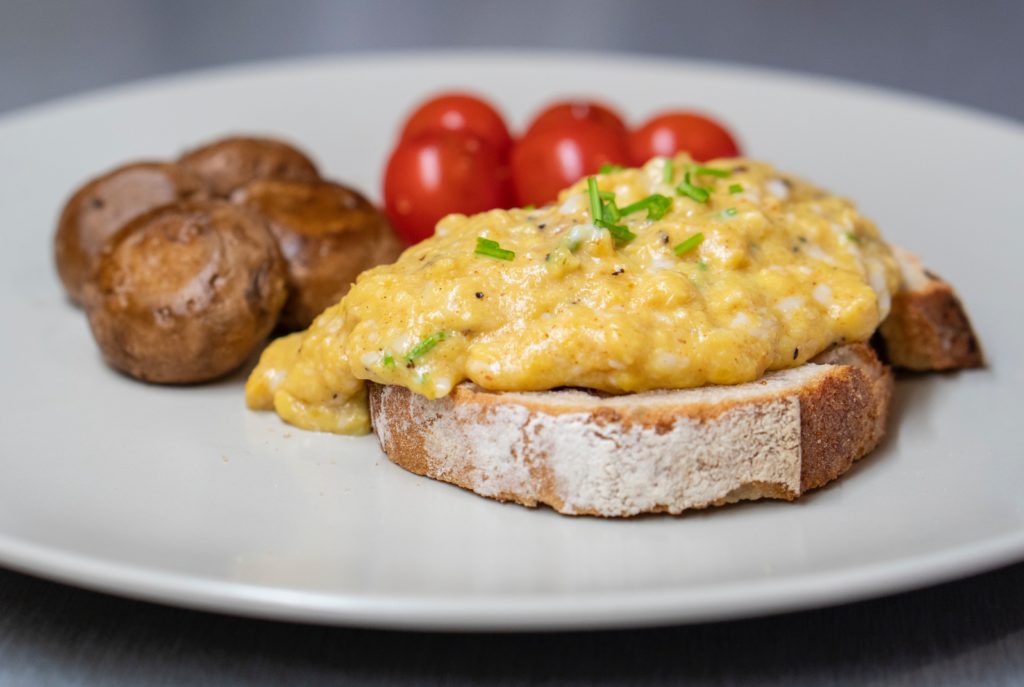 This might seem like a very obvious one to start with but people are often surprised at just how good scrambled eggs turn out in the microwave. We especially like doing microwave scrambled eggs as they take such little effort which makes this a perfect choice if you want something a little extra special before your morning commute. Why not try combining some beaten eggs into a pot along with a pinch of salt, pepper, paprika and milk for a delicious breakfast treat.
1- Microwave scrambled eggs
Serves 1
Butter or oil for the dish
2 eggs
1 tbsp milk (optional)
Oil or butter the dish you are planning on using, crack in the eggs and season. Add the milk (or water if you prefer) and whisk lightly.
Microwave on high (800W or above) for 30 secs and then fork through the eggs, if they are done enough then stop cooking. If not, give them further 30-second bursts, forking between each cooking time until they are ready. Fork through at the end to break them up.

2- Sweet and Savoury Tomato and Baked Beans Soup
If you have a tiring day and you want something quick, tasty and simple, you'll find this recipe blessing in disguise. A warm soup in wintery evening, is something you'd love. It can be prepared from your pantry ingredients (nothing out of ordinary items), supplemented by any seasonal vegetables you have. Using fresh herbs will add more flavour such has thyme, corainder or celery – you can buy herbs in pots from your local supermarket or can try this soup even without it, it will taste great anyway.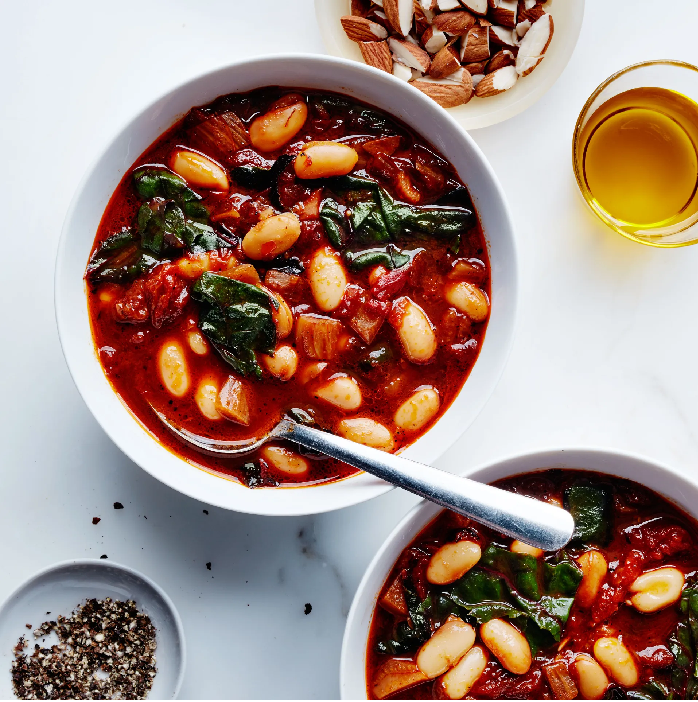 2 x celery sticks, finely chopped (you can use carrots or leek if you don't have celery)
2 x Celery sticks, finely chopped (you can use carrots, zuchini or leeks if you don't have celery)
1 x small onion chopped finely sprig of fresh thyme or a pinch of dried thyme
500ml hot vegetable stock or use chicken broth by adding one chicken stock cube in hot boiling water and stir for 2 minutes
400g tin of diced tomatoes or peeled tomatoes
400g tin of baked beans in tomato sauce
Put the celery, onion and thyme and a tablespoon of stock into a large microwavable bowl. Cover and cook on FULL POWER for 2-3 minutes.
Remove the sprig of thyme (if used), add the tomatoes and beans to
the celery and onion, add the remaining stock, a few drops of Worcestershire sauce and seasoning to taste.
Heat on FULL POWER for 5 minutes.
Puree until smooth. Serve sprinkled with parsley.
For some other microwave cooking ideas, you can look here to find some out-of-the-box microwave cooking recipes and ideas.