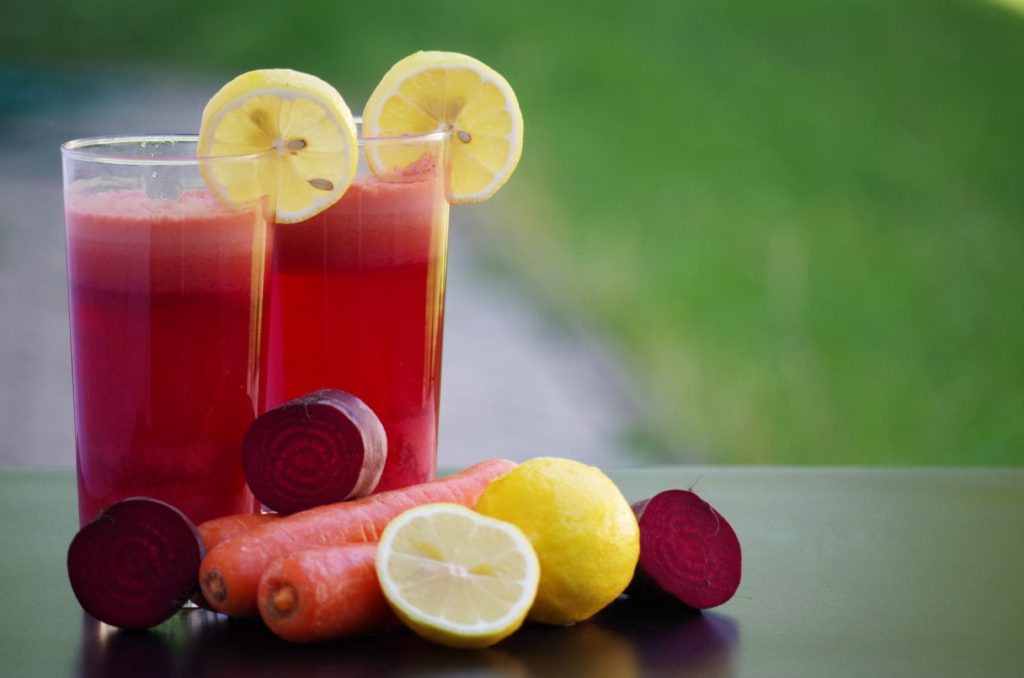 Juicing at home feels like it is now more popular than ever. But is home juicing good for you?
Is Home Juicing Good For You?
With the advent of healthier diets as well as plant-based eating plans, juicing has never been more popular. But if you're unsure whether home juicing is good for you, take a look at 10 reasons why you should consider it.
1 – Great Way To Get Your 5-A-Day
Juicing is one of the quickest and healthiest ways you can reach your 5-a-day for fruit and vegetables. Eating your 5-a-day has been shown to have significant health benefits.
2 – Introduce Lots of Variety To Your Diet
With often little time to spare in the mornings before the start of a busy day, breakfast can get dull and repetitive. Having a juicing machine ensures that you can easily switch up your breakfast options with little effort as you can throw in whatever you have in the fruit and vegetable compartment to make delicious juices.
3 – Save Money
In addition to the undoubted health benefits, juicing could mean you are saving a substantial amount every month as you avoid paying for expensive fresh juice when you're out. Instead all you have to do is ensure your fridge is stocked with lots of fresh fruit and vegetables of all shapes and sizes.
4 – Motivation To Improve Your Overall Health and Fitness
Taking on one new habit could easily lead you to find others. Making your own fresh juice could very well encourage you to see what other foods and drinks you could improve on. For example you might decide to up your vegetable intake with your meals.
5 – A Healthy Way To Snack
Getting yourself a juicer may be one of the healthiest ways to snack available. Snacking can get a bad rap at times because it can be so easy to reach for junk food for convenience. Having a juicer means you always have the option of giving some fruit and vegetables a quick blitz to satisfy your hunger. If you make enough in the morning as your day starts you could always carry some with you in a reusable bottle wherever you go.
6 – Healthy Boost Of Energy
With juicing you can easily pack your glass full of natural nutrients and vitamins. These will help to give you a healthy boost of energy whenever you need it. Unlike snacking on a chocolate bar or a high-processed sugar drink, juicing provides you with a natural option for getting that morning or afternoon kick you need to be at your best.
7 – Detox Your System
For many people, juicing is a perfect way to cleanse the body. Fruit and vegetables can often contain antioxidants. These help to flush out waste and bacteria in your digestive system that can be difficult for your body to process.
8 – They Taste Delicious
This should probably no' 1 on the list – juices taste delicious! You can easily put together simple recipes for great tasting and nutritious beverages. The best part is unlike when you turn up at the counter of a juice bar, you select exactly what you want in your juice. Your only limit is your imagination and your recipe collection!
9 – Faster Nutrient Absorption
When fruits and vegetables are broken down into liquid form it makes it easier for your body to digest and absorb the nutrients meaning they get to work faster whilst giving your system less of a work-out.
10 – Juice Is Hydrating
Taking in your recommended amount of water every day can be a challenge. And also quite boring at times. Juicing is a great way to keep hydrated throughout the day. It's is also a better alternative than coffees and sodas which can be easy to reach for and typically leave you more dehydrated.
As an Amazon Associate I earn from qualifying purchases. This does not affect how much you pay for the product.
If the above has whetted your appetite, check out some of the best juicers around.
---
Is Home Juicing Good For You?: Tell Us Your Thoughts.