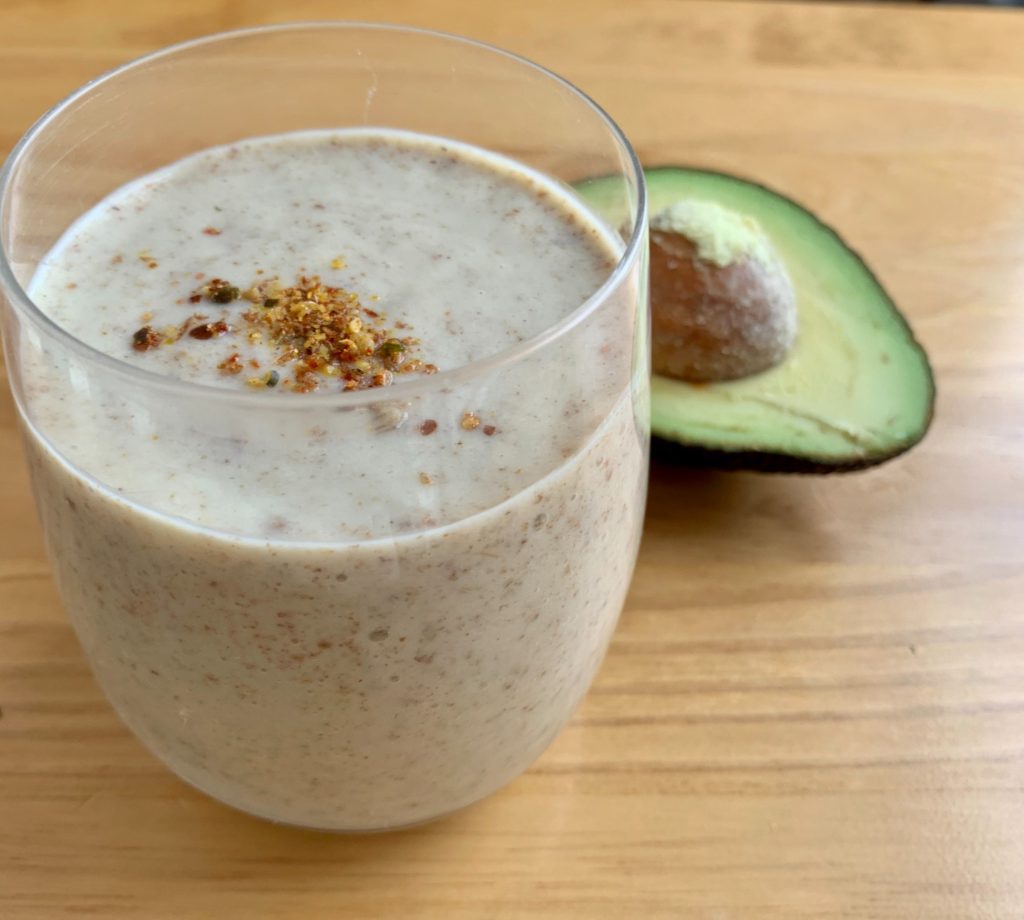 How to make a breakfast smoothie? It really couldn't be any easier. We regularly (4/5 times a week) make our favourrite breakfast smoothie in our house as its delicious, packed full of goodness and very easy to make.
Smoothies can be made to look complicated and sophisticated from the outside but really it's just a mixture of your favourite fruits and a few other bits bunged together in the blender.
Our favourite breakfast smoothie is a wheat biscuit based (Weetabix) one but the beauty of the smoothie is that you can tailor it to your own needs.
How To Make A Breakfast Smoothie
How to make a breakfast smoothie? Let's get to it. Below we'll show you how to make a breakfast smoothie using our Weetabix breakfast smoothie as a guide.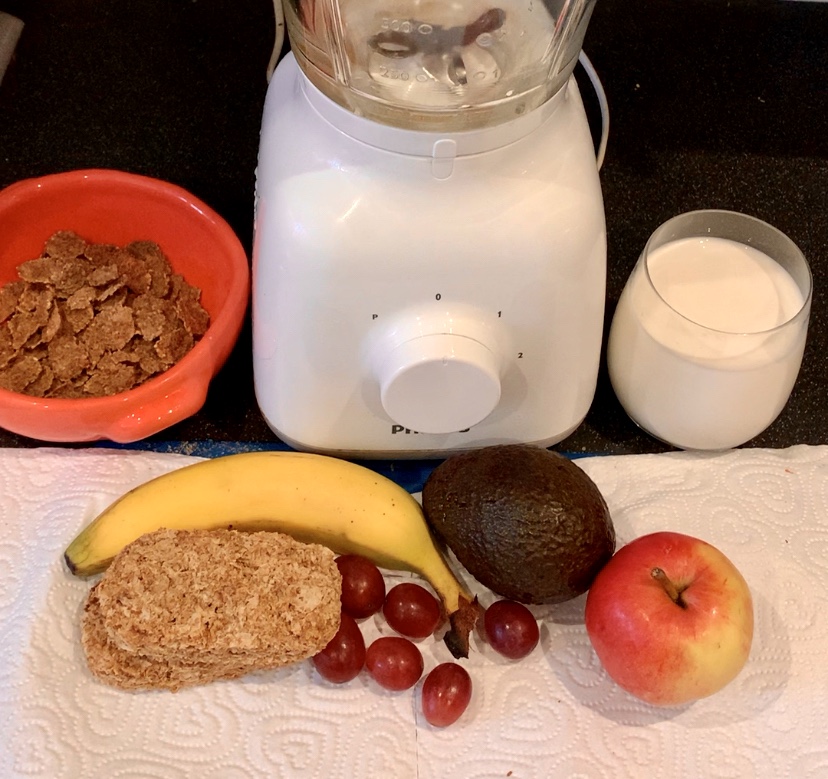 Ingredients:
For this breakfast smoothie you'll need the following ingredients
Weetabix Biscuits x 2
Branflakes x 1 handful
Banana x 1
Avocado x 1/2
Apple (royal gala; braeburn or your favourite) x 1
Your choice of milk (we use goats milk) x 1 glass
Grapes x 1 palm full
Mixed seeds x1 tablespoon
1 – Firstly grab your glass full of milk and tip it into the blender. It's best to get started with the milk as it will make it easier for your ingredients to mix. Having said this we often put the milk in at the end as there's less splashing to deal with but this is clearly a minor point.
2 – Next add the wheat biscuits, branflakes, banana, chopped apple, avocado and grape.
3 – Lastly add in the mixed seeds into the blender.
4 – Once everything is in, close the lid and then blend the mixture until it looks smooth and creamy. If you want to make the smoothie thicker you can add some more avocado.
Alternatively you can add some yoghurt. If on the other hand it's too thick for your liking you can always add in some milk or even water.
That's really all there is to it. The above recipe is just one way to make a hearty breakfast smoothie; you can always mix things up with your favourite foods.
As long as you have at least the following ingredients, your breakfast smoothie should be good to go:
A liquid (milk/juice/water) to help mix it all together
Cereal of some kind like Weetabix or oats to make it feel substantial so you don't even up feeling hungry too quickly
Fruits like banana and avocado to thicken the texture and add some sweetness
Do You Put Milk or Water In Smoothies?
If you're wondering whether you put milk or water in smoothies, it really depends on your preference and also what a recipe may call for. With our breakfast smoothie we typically use milk but sometimes also add some water if the mixture ends up to too thick.
With milk smoothies typically end up with a more creamy texture and perhaps a more interesting taste.
The thing is though when it comes to smoothies, you can simply experiment and see what works for you.
Can I Blend Banana and Milk?
Can I blend banana and milk? We definitely think you can blend banana and milk. We routinely do so and there lots of recipes available that call for milk and banana.
When it comes to making breakfast smoothies, banana and milk is a very common combination and provide an excellent base. Not only does banana help to thicken your smoothie mixture but it also ensures that it will also have a sweet taste.