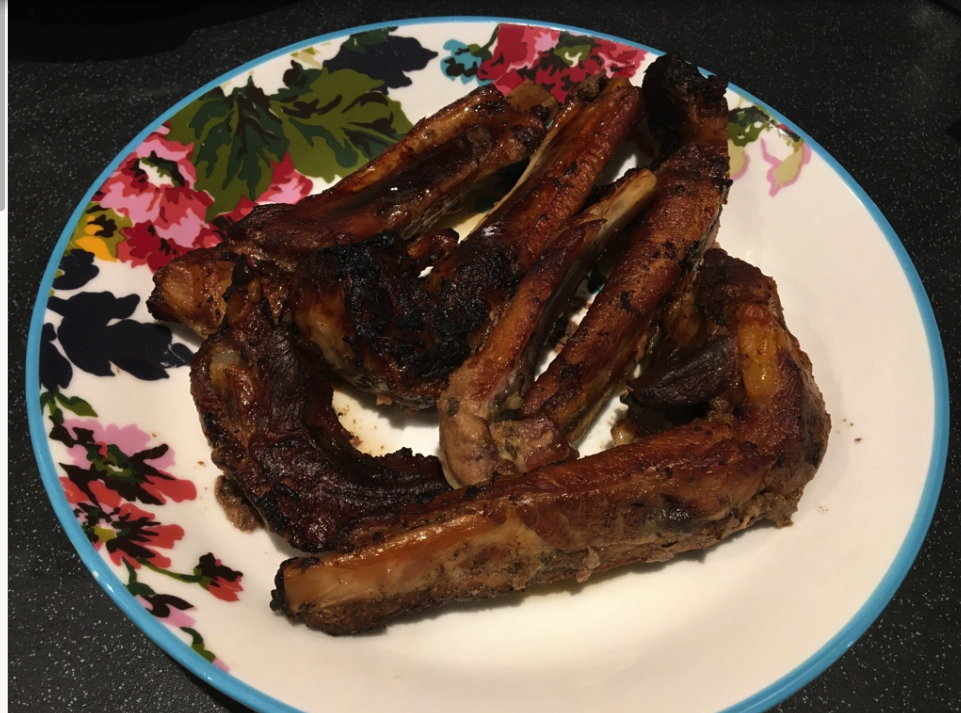 These 4 hour slow cooked pork ribs are fall off the bone delicious. The time spent preparing and slow cooking these tasty pork ribs will be well worth it!
By the time you're done, the succulent meat will be falling off the bone and straight into your mouth!
Ingredients
Pork Ribs
Lemon x1
Oregano x1 Tablespoons
Black Ground Pepper x1 Tablespoon
Honey x1 Tablespoon
Ginger x10g (Grated)
Hoisin Sauce x 2 Tablespoons
Teriyaki Sauce x3 Tablespoons
Soy Sauce x2 Tablespoons
Method
Place pork ribs in hotpot dish and wash with water. Leave a small amount of water at the bottom of dish.
Squeeze lemon into the mix.
Add oregano, black pepper, honey and ginger. Place lid on hotpot dish and stir vigorously.
Add honey, hoisin sauce, teriyaki sauce and soy sauce.
Place dish into slow cooker and set timer for 4 hours on high heat.
Once completed, move ribs onto oven tray.
Move ribs into pre-heated oven tray. Leave in the oven at 180°C for 45 minutes or until golden brown/colour you like.
Serve with a side of roasted potatoes/sweet butter
As an Amazon Associate I earn from qualifying purchases. This does not affect how much you pay for the product.